WHO AM I?
Princess Christian Nursery Training - MPCC
Diploma of the Royal Society of Health - DipRSH
National Nursery Examination Board - NNEB
Reiki Master
Homeopath - MLCHom
Counsellor
Flower Essence Practitioner.
Additional qualifications - being a Mother and Grandmother!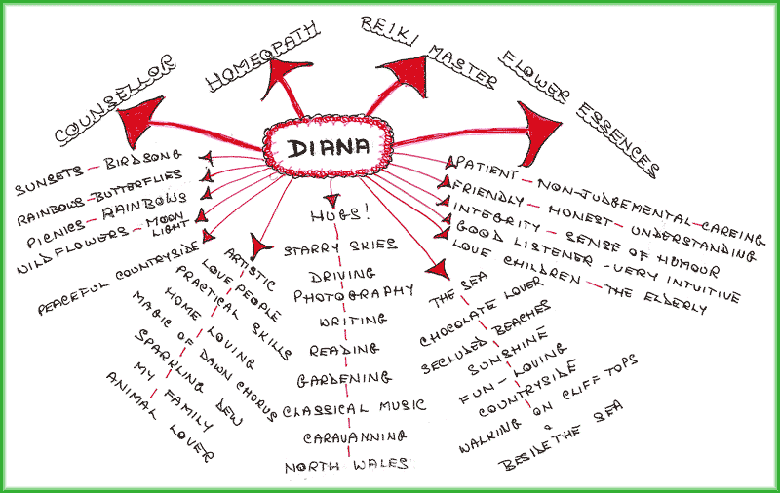 My patients are a wide diversity of people with varied problems and health related issues. Their ages currently range from 0 - 97 years. I value the deep connection and trust that forms between my patients and myself, and am very priviledged to be able to use my gifts and abilities in this healing field, supporting and encouraging people towards healthy and fulfilling lives. It is an honour to accompany my patients on their various life-changing journeys; and to witness and share wonderful shifts in their health and well-being!
I was born in Cheshire where I lived with my parents, grandmother and brother together with various pets, in a house surrounded by fields. It was a very happy, loving and secure home; and I loved the big garden, the countryside, and nature in general.
Whilst at junior school, I became very interested and curious about the subject of healing. This gradually developed, and I experimented by instinct with plants; discovering for example; that when I squashed nettle leaves, the juice eased nettle stings! At that time I had never heard of homeopathy!
But this was not the career that at age 13 I decided to follow. (I don't think there was much information available on possible careers in Alternative Therapies, then!) I just loved children and helping family friends with their babies. So I went on to train as a Children's Nurse at The Princess Christian Nursery Training College, in Manchester. After qualifying, I went on to become a Nanny.
A few years later I moved into residential child care as House Mother and then as a Deputy Matron in Yorkshire, and from that to Matron of a the Day Nursery in Oxfordshire. Whilst in Oxfordshire, I met my future husband.
I later moved up North and took up the position of Officer in Charge of another Day Nursery, where I remained for many years; before taking early retirement. I was at that time a single parent with four young children to raise.
When my children were in their last years of school and working towards University, I gravitated back into my deep interest in Healing and Alternative Therapies. I studied Reiki, Counselling, Homeopathy (Lakeland College of Homeopathy) and Flower Essences. I do make and use many of my own remedies, too; drawing upon my garden and the countryside for the relevant plants, flowers etc. I find these remedies most effective treatments.
---





My eldest daughter is married, (with an 11 year old daughter, who is amazing) and is Business Development Manager for a Science education charity. My son graduated from the University of Durham in Software Engineering, and is working for a company in London as a Professional Services Consultant. He met his future wife; a dear girl; during their first year at Uni, and they have been happily married for some years. They have a delightful daughter, now aged 2¾ years. I have twin daughters; (no, not identical!), who also went to Uni. One to The University of Wales, Bangor from which she graduated in Zoology with Marine Zoology. She is currently working for a conservation charity and studying for an MPhil. And the other twin attended The University of Central Lancashire, graduating in Homeopathic Medicine. She is currently studying for a Masters in Counselling. All three daughters are Reiki Healers, and the younger two are also Reiki Masters. ... and I wonder what path my two grand daughters will eventually choose!